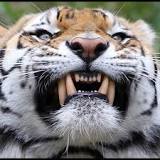 Corbett National Park is in the Nainital and Pauri Garhwal districts of Uttarakhand. The park has retained its primeval character, where man must walk timidly, in awe of nature. Corbett, the first national park of India, was delimited in consultation with Jim Corbett, a great hunter and wildlife conserver. In 64 years of its history, the park has grown considerably. The park has three distinct seasons—summers from March to June, winters from November to February, and rain for rest of the year. The park is closed between June 15 to November 15 every. Corbett national Park , lies on the foothills of the Himalayas, presents a splendor that is by its wildlife and floral heritage. Moving around in the jungle one would come across a variety of natural splendour. Seeing a wild cat is not an unusual phenomenon here. Even if one id unable to sight one, there is a plethora to make your day.
Jim Corbett National Park, which is a part of the larger Corbett Tiger Reserve, a Project Tiger Reserve lies in the Nainital district of Uttarakhand. The magical landscape of Corbett is well known and fabled for its tiger richness. Established in the year 1936 as Hailey National Park, Corbett has the glory of being India's oldest and most prestigious National Park. It is also being honored as the place where Project Tiger was first launched in 1973. This unique tiger territory is best known as the father who gave birth of the Project Tiger in India to protect the most endangered species and the Royal of India called Tigers.
If you love bird watching then Corbett is virtual haven for such tourists. Corbett and its adjoining area is a home to more than 650 species of residents and migratory birds. Particularly Dhikala is fine place to look for birds of prey, more than over 50 species of raptors alone shows the healthy biodiversity of the area. Their multiplex behavior is intriguing and their varied songs are very much pleasing to the ear. In a nutshell, this finest national park of India is well known for rich and varied wildlife including royal Bengal tiger, elephant, four to five species of deer and rich birdlife.
Corbett National Park, established in 1936 with the name Hailey National Park and renamed as Ramganga National Park in 1952, got its present name in 1957 after Jim Corbett, the famous naturalist and photographer. This is India's first national park and beyond doubt the most attractive Park in India. The Park is placed in the foothills of the Himalayas, in the midst of lush greenery and uneven mountains with varying heights, ranging from about 1300 feet to nearly 4000 f